Sports Hypnosis
Sports Hypnotherapy & NLP
Bonita Rayner-Jones is a registered 'Mind Factor' Sports Coach, using both Sports Hypnotherapy, NLP and Coaching. Bonita is qualified to work with both Sports Professionals or anybody looking to improve their 'mental game' and increase performance.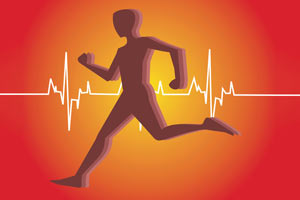 Do you know the difference between the sports people who reach the 'top of their game' and those who don't? They are the ones who have received 'mind coaching', not just the technical coaching required in their field. It sets apart the sports people who rise to the top and those that don't!
Sports Hypnosis has been used in sport for at least 50 years, with numerous well-known sports people using hypnosis as part of their training. There has also been a vast amount of research produced, giving vital evidence of the effectiveness of hypnosis in increasing endurance, speed, accuracy and style correction.
Some of the well-known sportspeople who use Sports Hypnosis include ASP Tour surfer Russell Winter, the Bejing Olympic champions Vince Hancock and Steve Hooker, the boxers Frank Bruno, Steve Collins and Nigel Benn, the golfer Ian Woosnam and the ex England cricket captain Mike Brearley to name a few.
Sports Hypnotherapy combines hypnosis with traditional sports psychology and NLP to overcome many sporting psychological problems. Sports Hypnotherapy and NLP help to replace mental doubts, fears, insecurities and uncertainties with confidence and focus. Most Champions use some form of hypnosis whether it's visualisations or affirmations and seek the help of a professional Sports Hypnotist or Sports Psychologist, to assist in their mental training.
Why Sports Hypnosis is so effective is that works directly with the 'unconscious' part of the mind, the part that controls our behaviours and automatic responses in situations. The 'unconscious' also stores our beliefs about ourselves, therefore, working with this part of the mind, we are able to make changes on a deep, permanent level. Sports Hypnosis helps to replace negative beliefs, for example, 'I'm just not good enough' to a more positive, empowering belief of 'I can do it, I have the resources to enable me, I am good enough'. Change is then often rapid with visible results, enabling you to move into the 'Winning' position.
Now imagine how that would feel? Let us help you become that 'winner'...
Sports Hypnotherapy and Sports Hypnosis and Sports NLP for improved sports performance is effective by:
Dramatically increasing endurance
Improving focus & concentration (learning how to get into 'the Zone')
Providing 'mental' healing when returning from injury
Removing or reducing competition nerves
Overcoming mental blocks
Overcoming slumps in performance, maintaining motivation
Remaining confident throughout a sporting performance (mindset of a 'Winner')
Losing or gaining weight
It is common knowledge that Tiger Woods uses psychological and hypnotic techniques throughout his game, and the Indian golfer, Gaganjeet Bhullar, qualified for the 2009 British Open by using Golf Hypnosis. Gaganjeet's golf hypnosis was administered by a Hypnotherapist to program a 'winning mind set'.
We have seen other examples of hypnosis used in sports, for example, in boxing in 1996, Steve Collins beat Chris Eubank for the World Boxing Organisations Super-middleweight title. Much of his sports success was attributed to the focusing of attention created by hypnosis, Collins was programmed to deliver two punches to Eubank's one. In the fight Eubank threw 300 punches, Collins threw over 600. Nigel Benn, WBC Super Middleweight Champion and Frank Bruno, WBC Heavyweight Champion have both used Sports hypnosis for Boxing performance enhancement.
The list of examples is endless to how sports hypnosis has helped many Champions over the years. If you would like to improve your 'mental game' do contact us with your individual requirements and we will let you know how we can help you too, to be come the 'Winner' you have inside of you.
We look forward to hearing from you.
Bonita
Some of our Sports Hypnotherapy Testimonials
Semi Pro Surfing client looking to regain confidence post a sporting accident: Bonita, thanks again for the great session on Monday - I've been listening to the hypnosis each night & I'm feeling really positive and looking forward to the surfing I have next week, you've really made all the difference.
SA
Letter from 'Riding confidence' client where fear was holding her back: My horse riding is going well. My confidence seems to be continuing to grow. I have ridden a range of horses over the last few months and even entered a competition. I came 7th out of 10.
FB
Diving client previously held back by fear: All went well, completed the PADI Diving without any problems and floated on my back for the first time ever. Again thanks, for the help, we have already booked to return abroad for more diving next year'.
AB
Golfing Client frustrated with underperforming: Thanks for all your help Bonita, I've managed to actually properly enjoy a few games of golf instead of getting totally 'wound up' with myself! I have got into the 'zone' we worked on, while taking a shot which helped tremendously, a much smoother, relaxed swing. My scores are gradually getting lower which is fuelling my confidence too, great stuff this hypnosis!
GD
Text from Scuba Diving Test client, treated day before test and prior to going to Egypt, to be fully qualified to do Scuba Diving.
Just to say many thanks for helping me to overcome my fear of taking off my mask underwater, putting it back on and clearing whilst taking my Padi Open Water Diving Course for my test. After seeing you I did it in a calm, relaxed way and am very happy. TB
Email from London Marathon cllient May 2012
I am a keen runner and had secured a place to run in the London Marathon, which I was delighted about. Midway through my training for this event I began to develop a few minor niggles/injuries which impacted on my feelings of confidence,where I doubted my ability to run my best in this race. She was professional, supportive, kind and patient while I explained and explored my feelings of anxiety. In a deeply relaxed state she was able to refocus my mind more towards enjoying the Marathon and having confidence in myself and my abilities without unduly worrying about others. I competed in the marathon last month, an unforgettable experience and achieved the finish time that I had hoped for. I am so pleased that I sought help for this issue as it has helped me to achieve a long held ambition and ultimately has brought me much happiness.
Jackie T