Love & Relationships Hypnotherapy
The Love Confidence Programme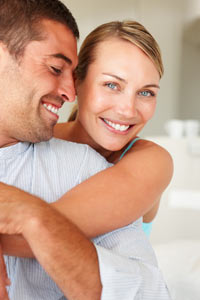 Are you fed up of being single? Do you find you keep attracting the 'wrong type' or may not even get as far as attracting, but need your confidence built to begin flirting more and being open to engaging with the opposite sex?
I see so many interesting, confident, attractive women having problems around relationships. It could be that they have concentrated a lot of their time in building a career, where they have felt confident and in control, then realised love has been an elusive thing over the past few years. Or maybe they 'gave up' on love after some bad experiences, but have found themselves lonely and missing being with someone in an intimate relationship. If this sounds like you, then you could benefit from our Love and Relationships Hypnotherapy.
If you find yourself saying 'There's no good men out there', the good news is you are wrong, but maybe you have been attracting the wrong guys! Now we can't work on all the men out there, but the good news is, you can work on yourself instead, to attract the 'good men'!

Love and intimate relationships can make us feel very vulnerable and out of control. We can feel very exposed which might then result in the withdrawing of our affections, or becoming too 'needy' and insecure. It doesn't take long to figure out that desperation is not an aphrodisiac. In fact, the more we need love, the harder it is to find!
The vision we have as children of the 'happy ever after' riding off with our Knight in Shining Armour to rescue and protect us in a relationship, is very rarely a reality. It is not up to any partner to 'rescue' us. Through Love and Relationships Hypnotherapy, we can help you develop your inner security and confidence where you do not need 'rescuing' in a relationship, but rather looking for love to enhance an already happy and complete self.
Love and Relationships Hypnotherapy to help find love and create fulfillment in intimate relationships works on a number of levels:
Firstly, as mentioned above, we will work on your inner security and confidence, whereby, exploration of the past can help reveal any recurring patterns of behaviour where hypnosis can move you forward from the 'loop' of behaviour your mind may have become stuck on and resolve any past trauma.
Secondly, we will work on a realistic vision of love and relationships, learning how to create fulfillment between you and a partner rather than expecting the illusionary love scenarios seen in the movies.
Thirdly, learning how to stay close and committed within a satisfying relationship without losing your boundaries and sense of personal identity.
Whether you are already in a relationship but need help feeling secure and staying confident in it, or you are single looking for love, we can provide the help you are looking for. We have successfully helped many clients over the years, to go on to have happy, fulfilled futures in their love life and in general.
After the Love and Relationships Coaching and Hypnotherapy programme, your new happiness will make your love life that much better (if you are indeed with a good guy). If you are single, your new happiness will simply ooze out of your pores and make you that much more desirable to any man that lay eyes on you. As we know, happiness and confidence are the biggest aphrodisiacs and these are the main components we work on!
We look forward to helping you through our Love and Relationships Hypnotherapy.
Bonita
Some of our Love and Relationships Hypnotherapy Testimonials:
Hi Bonita, I can't believe how different I feel, instead of always feeling like a 'victim' in my relationship, automatically thinking the worst and feeling out of control, like at the 'mercy' of my boyfriend, I'm looking at my relationship as a 2 way connection, that I'm partly responsible for and getting what I want, not just thinking about 'being wanted'. The feeling is so different, things are going well and certainly less rows!! I can't thank you enough'.
PF
Hi Bonita, 'I'm feeling comfortable speaking with guys and feeling valuable. I'm yet to meet someone serious but literally, for the first time in my life I'm enjoying just being on the 'dating scene' and feel in no hurry to get serious, I use the NLP techniques you taught me which are now just becoming a natural part of me'.
SS
Hi Bonita - I wanted to message you directly to say a massive 'thank you'! I am now happily married and have a 9 month baby boy. It is very fair to say that coming to see you completely changed my life. Hope all is well with you! All the best.
JM
"I came to my first appointment and left after my last appointment with Bonita, feeling completely different, I feel I have my old self back. I noticed a drastic improvement in my self-esteem, confidence and happiness levels, even after the first hypnotherapy session. All in all, I managed to save my relationship and feel I am 'my old self' again, which I put down to a number of things in which Bonita played a key part.".
James Washington