Virtual Gastric Band Hypnosis
Virtual Gastric Band Hypnosis
Virtual Gastric Band Hypnotherapy
Virtual Gastric Band Surgery
Bonita Rayner-Jones in London specialises in Gastric Band Hypnosis and is a qualified Virtual Gastric Band Hypnotherapist, gained from the London College of Clinical Hypnosis in London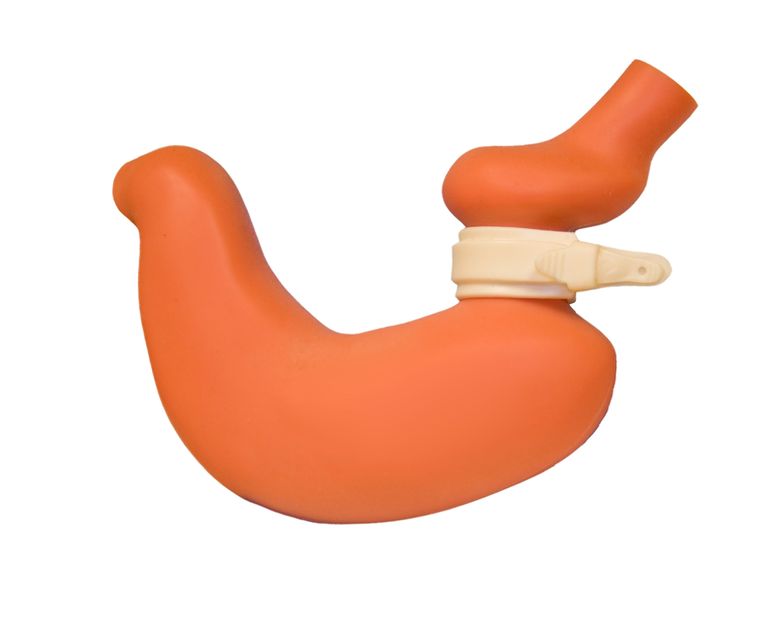 Do you find it hard to lose weight through diets and/or 'will power' alone? Have you ever thought about having the Gastric Band procedure but are fearful of the surgery?
Virtual Gastric Band Hypnotherapy is 100% safe, you have nothing to fear! The only outcome of the hypnosis is a positive one which will be to help you lose weight and change your perception of the size of your stomach.
So how does Weight Loss Gastric Band Hypnotherapy work?
The Virtual Gastric Band hypnotherapy / surgery utilises the power of your mind through hypnotherapy, to convince your mind that you have had a gastric band fitted. After the course of the Weight Loss Gastric Band Hypnotherapy, you can have a feeling of fullness far more quickly whilst eating, as if you have had the real procedure. You can also have a different perception of food and yourself, so you can begin to naturally enjoy healthier, lighter foods, which also aids weight loss. The main advantages to the virtual gastric band are that it's a fraction of the cost of real surgery and there are none of the risks associated with having a general anesthetic and an invasive surgical procedure. Another added advantage is that you will learn to utilise to a greater extent, the power of your own mind.
So what is involved in the Weight Loss Gastric Band Hypnotherapy?
During your first session, an assessment will be made as to your suitability for the virtual procedure. Everyone is an individual and therefore, not all those presenting will be suitable for the procedure. Once we have carried out the assessment and have agreed to move forward with the treatment, a full case history will be taken. This provides vital information for us, which contributes to the success of the treatment. Virtual Gastric Band Hypnosis will also be carried out during this first session.
Thereafter, is a series of 4 sessions to attend every week or every other week.
The Virtual Gastric Band Hypnotherapy utilises hypnosis and transformational coaching, combined throughout the treatment for full, long term effectiveness.
You will also be supplied with CD recordings of the hypnosis for you to listen to at home to reinforce the positive suggestions.
Who can it help?
When you contact us, please let us know your current weight and how much you would like to lose. Virtual Gastric Band Hypnotherapy is only suitable for clients with a reasonably large amount of weight to lose and a high body mass index.
How much does it cost and how long is the treatment?
Virtual Gastric Band Hypnotherapy Treatment consists of 5 sessions over a period of 5 to 7 weeks.
The cost for the whole package including CDs and handouts is £795.
Benefits of the Virtual Gastric Band Hypnotherapy (Hypnotic Gastric Band)
Substantial savings in costs (average cost of £7k for surgery)
No potentially dangerous invasive surgery, therefore, with Virtual Gastric Band it is 100% safe
No time off work with a Virtual Gastric Band fitted, therefore, cost savings once again
No discomfort and pain post surgery with having a virtual Gastric Band
No Gastric Band complications from surgery
Through the Virtual Gastric Band, you learn how to use the power of your mind to help, not only with weight loss, but also to boost confidence in general
You start living life to it's full potential, enjoying life with family and friends once again
Look forward to a healthy, optimistic future
What are you waiting for? If you to escape from a body that seems to have taken over your life, stopping you from really living, do contact us.
We are open minded, supportive and caring Weight Loss Gastric Band Hypnotherapists. Our clients' welfare is our number one priority. If you have any questions at all about the Virtual Gastric Band Hypnotherapy treatment, do let us know, we will be happy to answer any queries you may have.
We look forward to hearing from you.
Bonita & her Associates
Gastric Band Hypnosis as reported in the Daily Mail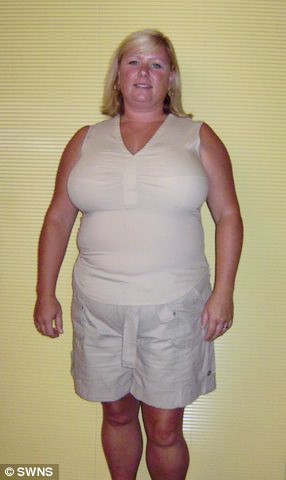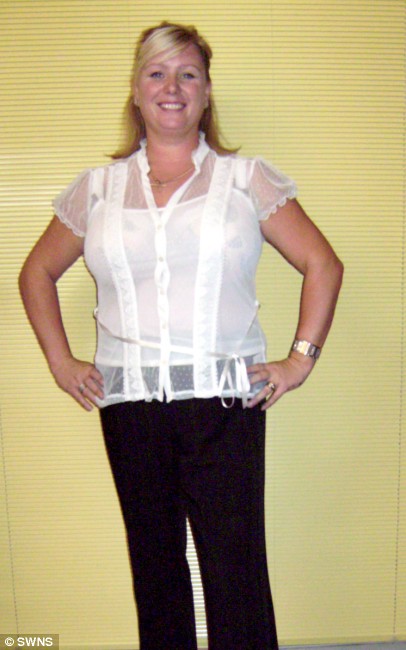 Marion Corns previously weighed 15st 6lbs (left) before she had Gastric Mind Band hypnotherapy which made her think her stomach was the size of a golf ball and now weighs 11st 7lbs (right)
"Marion Corns, a mother of three has lost four stone after allowing herself to be hypnotised and told she had been fitted with a gastric band. Believing her stomach has shrunk to the size of a golf ball under a surgeon's knife, the 35-year-old is now able to eat only tiny portions of food. In the four months following the treatment, her dress size has gone down from 22 to a 14.

Over five sessions of hypnotherapy, her therapist talked her through every detailed step of the medical procedure as if she were actually inside an operating theatre."