Hypnotherapy in Harley Street, London


Health & Wellbeing Expert
Bonita Rayner-Jones
MSc (Occ Psych), BA (Hons), Dip.C.Hyp, SQHP, NLP (Master Prac), Certified Advanced Transformational Coach
I run the Harley Street practice in Central London where I work as a full time Registered Hypnotherapist, a Certified Advanced Transformational Coach and a Business Psychologist, enjoying the success of our excellent clinic for 15 years.
I am a Senior Qualified Hypnotherapist with the General Hypnotherapy Standards Council, a Certified Advanced Transformational Coach, a Business Psychologist, as well as a Master Practitioner of NLP. Although I acquired my initial training in hypnotherapy many years ago, I have continually acquired new knowledge and qualifications in the practice of Hypnotherapy, Coaching and Psychology with the Leading Academic Institutions and Training Schools in the World. I have extensive experience and Medical Qualifications in Eating Disorders and Weight Management along with experience and training in many other issues. I feel fully comfortable in my knowledge and expertise to give my clients the therapy and coaching they can flourish from.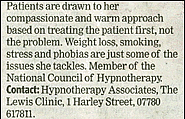 At my Harley Street clinic, I feel privileged to have helped many wonderful clients over the years, not just a string of famous names from West End stage and TV stars through to professional sports and business people, but also everyday, regular folk, though I don't think of any client as 'regular'. Every client I meet is unique and that is the exact way I treat anyone who seeks my help. I work with clients on either a short or long term basis depending on their needs. All consultations are strictly confidential and I adhere to the strict code of ethics of the NCH and GHSC.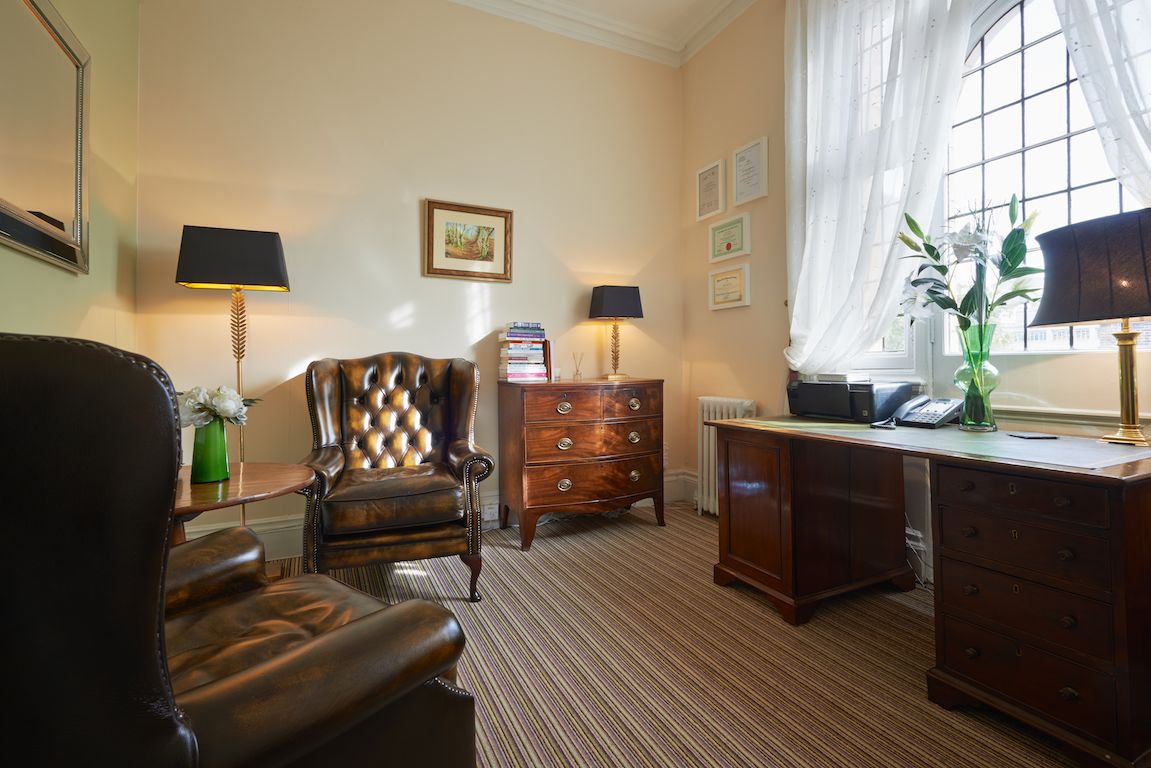 My dream is for everyone in the world to become familiar with and utilise hypnotherapy and coaching as part of their normal healthcare routine. That everyone of us keeps our minds as well as our bodies healthy, to lead fulfilling lives.
I write for The Telegraph on Sunday as their Health & Wellbeing Expert and my clinic in Harley Street has been listed amongst the 'Harley Street Heroes' in the London Evening Standard. I have also appeared in GQ magazine and the Daily Star along with many other tabloids. I also write for specialist journals and run workshops for both clients and therapists.
My style of Hypnotherapy and coaching is Contemporary, using the latest techniques and knowledge available in Hypnotherapy, psychology and coaching today, pulling in many disciplines studied over the years. I aim to treat my clients in the shortest time possible with the best, long term results. I am fully committed to helping my clients overcome difficulties and reach their full potential through the use of hypnotherapy, psychology and coaching.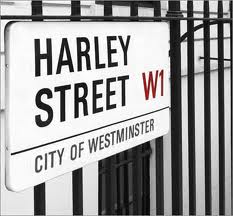 I am a member of the National Council of Hypnotherapy as well as the General Hypnotherapy Standards Council, the CNHC and the NHS Trust where we are working hard to ensure more clinical data and research is produced to uphold the efficacy of hypnosis in the wellbeing of individuals.
As a Certified Advanced Transformational Coach I work with clients on a longer term basis, between 3 months to a year, so do enquire if that is something which feels suitable for you.
I hope you find the help you are looking for. Please do get in touch and I would be delighted to answer any queries you may have or make time in my diary for you.

MSc, BA (Hons), DipCHyp, SQHP, NLP (Master)


Prudential Health Provider number: PRU3547475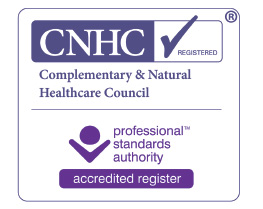 CNHC Reg No: 001916-L10
General Hypnotherapy Standards Council: Reg No: 2859


Do also enquire with Bonita if you are a member of any other private healthcare provider or have a referral from you GP.
To book an appointment with me please call: 020 3078 8820
email: info@hypnotherapyassociates.co.uk
or click here to use our form 'Book Appointment'