The Associates in Harley St, London

The Associates
I am happy to introduce my wonderful Associates who assist me with providing hypnotherapy in London, in the clinic in Harley Street. The Associates bring a breadth of specialisms to the clinic to provide a wide range of help to all of our clients.
We look forward to welcoming you to the clinic in Harley Street in the future.

Heather Hall, Dip AH, Dip CH, NLP (Master), CNHC & GHSC (reg)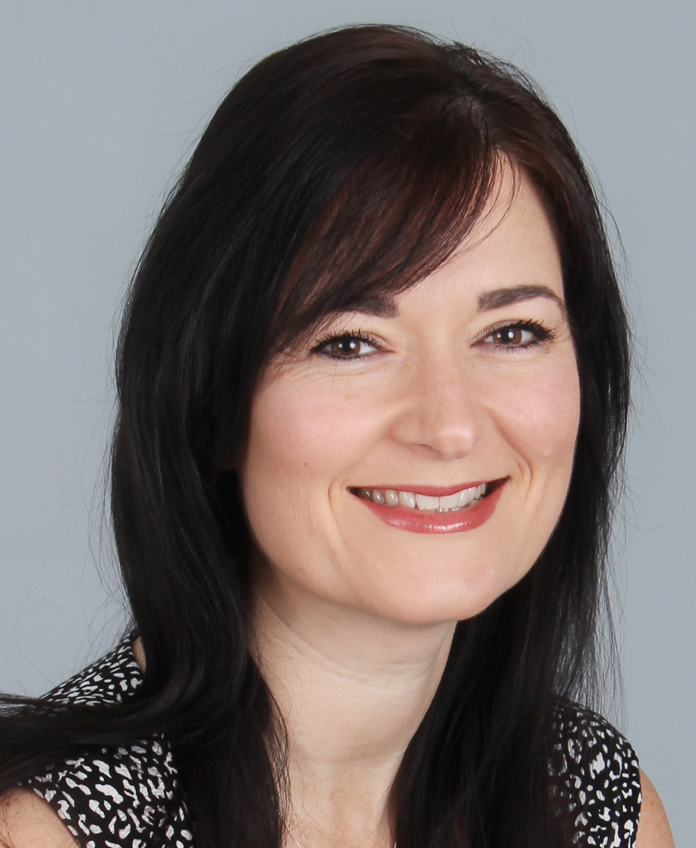 Hi, I'm Heather, I'm looking forward to meeting you and helping you at the clinic in London. I have had extensive training in hypnotherapy and I'm looking forward to helping our clients in London through this vast knowledge and expertise. I initially trained as an Analytical Hypnotherapist and then went on to train as a Cognitive Hypnotherapist, which included training in Eye Movement Integration (EMI), Emotional Freedom Technique (EFT), Cognitive Behaviourial Therapy (CBT) and NLP (Neuro-linguistic Programming) to Master Practitioner level. I am also a trained Life Coach and Hypnobirthing Practitioner. Through my love of learning, I have continued to partake in self-development courses and workshops to truly 'practice what I preach' and bring a confident bias to my client sessions.

I treat children, teenagers and adults at the clinic, including children and teenagers with anxiety around school, panic attacks, exam nerves, bedwetting, bullying, sleeping issues and nightmares. The adults I help include those with addictions, anxiety, weight control, smoking cessation, phobias and fears, confidence, panic attacks, insomnia, IBS, stress, habits, childbirth, depression and OCD to name a few.

I am a member of the National Council for Hypnotherapy (NCH) and General Hypnotherapy Standards Council (GHSC), adhering to their strict code of ethics at all times. I am also insured for professional indemnity and public liability.

I'm looking forward to helping you in the future.
Heather
I came to see Heather because I had out of control anxiety that was affecting every aspect of my life. Life felt hard - I struggled to see any positive and focused on trying to run away from what was making me anxious. Despite having loads of support from family and friends I felt lonely and unable to control my anxious feelings. I decided to book a session as I felt I had lost control of my anxiety and wanted to get back in control of it and stop it negatively affecting my life. I had no concerns about trying hypnotherapy as my Mum had used it for different reasons and thought it was great, so I came in with a very open mind.

I found the sessions very calming - Heather is a very calm and understanding person who gives off this aura of reassurance that I'll be okay and that everything I was going through was okay. I always looked forward to the sessions and come out feeling more 'at peace' with myself. The sessions were also very interesting - Heather's techniques allowed me to learn much about myself that I didn't know.

Over the period of time that I have had sessions with Heather, I and people close to me, have noticed a stark difference in my attitude and in how I deal with situations. I am most definitely a calmer person, one who is more accepting of things that I may not have been before. It surprised me to learn that my anxiety is actually there to try to help me, and that it has attributes that have helped me in the past get me to where I am in my life today. I always hated the 'anxiety' part of me and wanted her gone, but I've learnt that this side to me is not all bad and that it can help me if I learn to manage it. I was also surprised to learn what may have triggered it back in my childhood - this helped me understand it and accept it more as part of me.

What pleased me the most about having hypnotherapy is the fact that it works! I was open-minded and didn't know what to expect, and I am certainly over the moon with how much it has benefited my life. I would recommend Heather, as her calm and reassuring demeanour makes you feel positive, comfortable and normal. Not to mention her great techniques!
P. J.
Caroline Adams, BA (Hons), MNCH (Reg), DipCHyp, HPD, NLP Master Practitioner


Hi, I'm Caroline and I am an experienced Cognitive Hypnotherapist and NLP Practitioner with Hypnotherapy Associates where I very much enjoy helping our clients overcome any problem or trauma they maybe experiencing. My approach is friendly with a relaxed yet professional manner of which you can be assured of my utmost care and first class service when you attend the clinic. I am here to help you through any difficulties you may be facing.
Through cognitive hypnotherapy I have experienced getting to the heart of any problem both swiftly yet effectively, allowing change to happen and clients live more fully and happily than previously experienced prior to treatment. I have empathy and understanding of many different issues helping our clients find peace and confidence in themselves. I have had first hand experience myself with infertility, anxiety and depression and therefore, understand the impact these conditions can have on our everyday lives. I really listen, in a non-judgmental way, appreciating that every client is an individual with unique requirements. I create a completely bespoke treatment plan for each client through the application of both NLP (Neuro-Linguistic Programming) and hypnosis which when combined, the possibilities for change are limitless.
I look forward to welcoming you to the clinic.
Caroline
Qualifications
Member of the National Council for Hypnotherapy
Member of the Complementary and Natural Healthcare Council
Hypnotherapy Practitioner Diploma (HPD)
BA (Hons) in Spanish Studies from the University of Nottingham
Fluent Spanish and French
18 months volunteering in Rwanda post genocide
Testimonials:
"Caroline has an amazing ability to very quickly understand a problem and work with it. She has huge compassion and empathy and will make you feel entirely comfortable and at ease throughout a session"
"Her insightful use of visualisation techniques and her natural talent for empathy brought about a startlingly cathartic re-focusing of my thoughts and energies"
"She has a calm, clear and gentle voice which helped to relax me and I felt that I was in a safe and trustworthy environment throughout the consultation"
"She will improve your life as she has mine"
"Caroline helped me accept my childhood trauma. She positively changed my outlook and equipped me with tools, that I could use to my benefit, in everyday life. I can now say I look forward to leading a bright positive future."
Natalya
If I was to sum up my therapy experience with Caroline Adams in one word, it would be "amazing"!! From the beginning I felt comfortable, relaxed and confident discussing the personal issues that mattered to me. Things I hadn't said to my family, friends or even myself! Caroline has a natural ability to connect. I never felt like I was speaking to a therapist but more like a close friend and confidant. Our meetings became my safe space mentality, physical and at times spiritually. I never felt judged, probed or pressured to discuss anything that didn't feel natural to address. I am a much better version of the me that once was and I owe it to you Caroline.

Thank you so much!!

You saved me at a point of sinking and for that I am eternally grateful.
Chantelle
One of the wisest things I did in 2017 was visiting Caroline. I instantly felt I was in safe hands and she made me feel secure to open up so that she can help me as much as she can to achieve the best result, which in my case, was realising that my needs, wants and feelings do matter.

During our three sessions, Caroline used powerful techniques that helped me realise how important my dreams, desires and standing up for myself are. Being aware of this, now I am able to move forward in life and materialise the life that I want.

I am very grateful to Caroline.
Anon
Liz Kotarska FRICS, DABCH, TFT(dx)
Hi, I'm Liz, an Advanced Hypnotherapist with over 12 years experience helping clients to make positive change.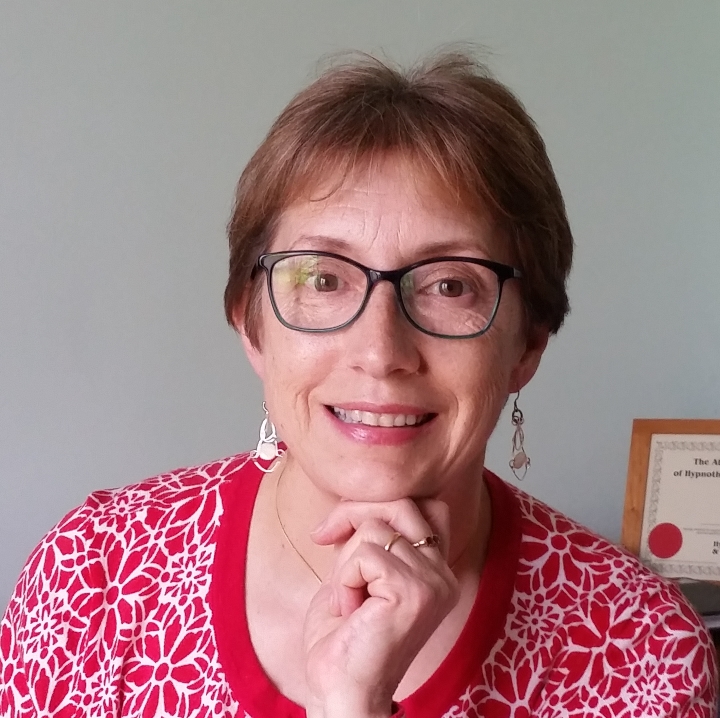 With a a life-long interest in what "makes people tick", I combine a high level of professionalism with a warm, personal approach. i also have a background in chartered surveying and therefore, I understand pressures of the work environment in different contexts.
When we first meet I am keen to understand not only the reason for you deciding to seek help but also, and perhaps more importantly, what will be so much better about having dealt with that challenge or problem. Whether an unwanted habit, a fear, wanting to improve performance or reduce blushing (these are just a few examples, and there are so many other issues which respond well to hypnotherapy), it is important to shift your focus from what you don't want, to what you do want to achieve.
My purpose is to guide the work and help you discover your own powerful resources to implement the changes you want to make. I work with clients on both a short-term or long-term basis.
I have particular interest in the following fields:
· Confidence building
· Exam nerves and performance anxiety
· Fear of dental treatment, spiders and public speaking
· Horse riding – loss of nerve, improving confidence and your relationship with your horse
· IBS (Irritable Bowel Syndrome
· Motivation
· Nail biting and thumb sucking
· Self-hypnosis guidance and instruction
· Sleep problems
· Smoking
· Stress
I am a member of the Corporation of Advanced Hypnotherapy and I am also trained in Thought Field Therapy, which I usually use to show clients a few simple practical techniques, to help reduce unwanted emotions but which can also be applied for deeper energy work.
See you in the clinic soon.
Liz
Here are a few of my recent clients' comments:
"…I just wanted to let you know that I'm going from strength to strength – every day is easier. Thanks for your help"
"Just wanted to let you know that my sleep has improved massively with your help…"
"I have been feeling great since my last appointment with you. I don't know how you do it but I feel completely back to normal, happy, energetic, positive, balanced, calm, clear-headed etc. Thank you."